Capture the attention and imagination of your students with an aerospace-focused field trip! Each 90-minute field trip includes a 45-minute activity and 45-minute hands-on connection, and all experiences align with school standards.
AVIATION MUSEUM FIELD TRIPS
Compare and contrast different aircraft designs up close by connecting them to flying creatures native to Oregon.
Applying the four forces of flight, students will use teamwork to engineer their own gliders while drawing inspiration from aircraft all around them.
Students can discover a new side of aviation, from espionage to environmental, by flying various aircraft in the Flight Simulator Lab.
The history of aviation and its impact on society is put into context when students dive into the important flight milestones by engaging in our exhibits.
Space Museum Field Trips
Constellation Exploration
Young explorers can discover the stories of the sky in the constellation exhibit and make their own Solar System scale.
Students will get their hands dirty to investigate how plants grow in space and why they are important to space travel and Earth.
Under the shadow of the Titan II, students will have a blast when they build and launch their own rocket!
Living & Working in Space
Students will learn about the Space Race through human stories and interacting with space artifacts while discovering how it impacts current space exploration.
Pricing
These 90-minute field trips are available Monday through Friday at 10 am, 12 pm, and 2 pm.
General: $15 per student
Title 1 Schools: $8 per student
Teachers & chaperones are free!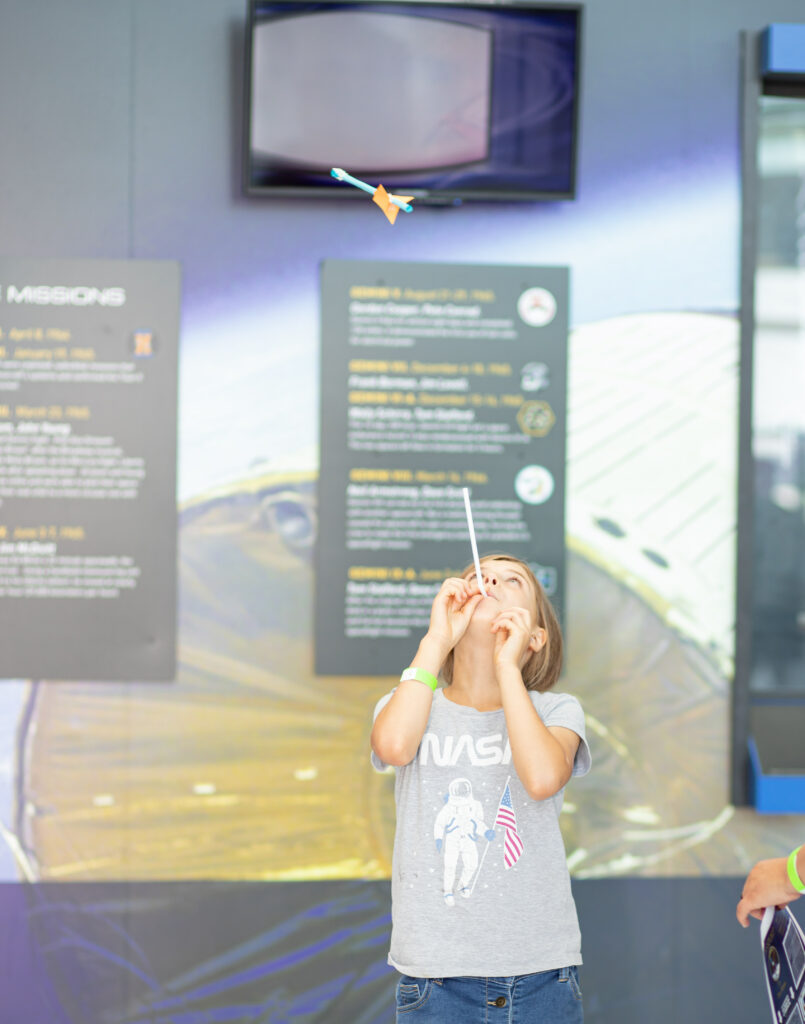 Go on a tour of either the Aviation or Space museum, and choose one of our exciting demonstrations for your students! Select your experience based on the max number of students.
ADD-ON OPTION:
Take Home Kits: $5 per student + shipping
Choose an aviation or space themed kit that features an engineering challenge where students design, test, and revise a project with our educator!