Righting a Wrong:
Japanese Americans and World War II
ABOUT THE EXHIBIT
Following the attack on Pearl Harbor, President Franklin D. Roosevelt issued Executive Order 9066, placing more than 120,000 Japanese Americans, 4,000 from Oregon, into incarceration camps.
Overcome by fear, the United States made a tragic error in 1942. This exhibit dives into what it takes to right a wrong of this magnitude and how we can ensure nothing like this occurs again.
This series explores the stories of Japanese Americans that continued life despite internment, those who enlisted to serve their country, and innovations of Japanese aircraft.
Explore the Smithsonian's Righting a Wrong exhibit and the expansion it inspired, developed by Lydia Heins, Evergreen Aviation & Space Museum Curation & Collections Director.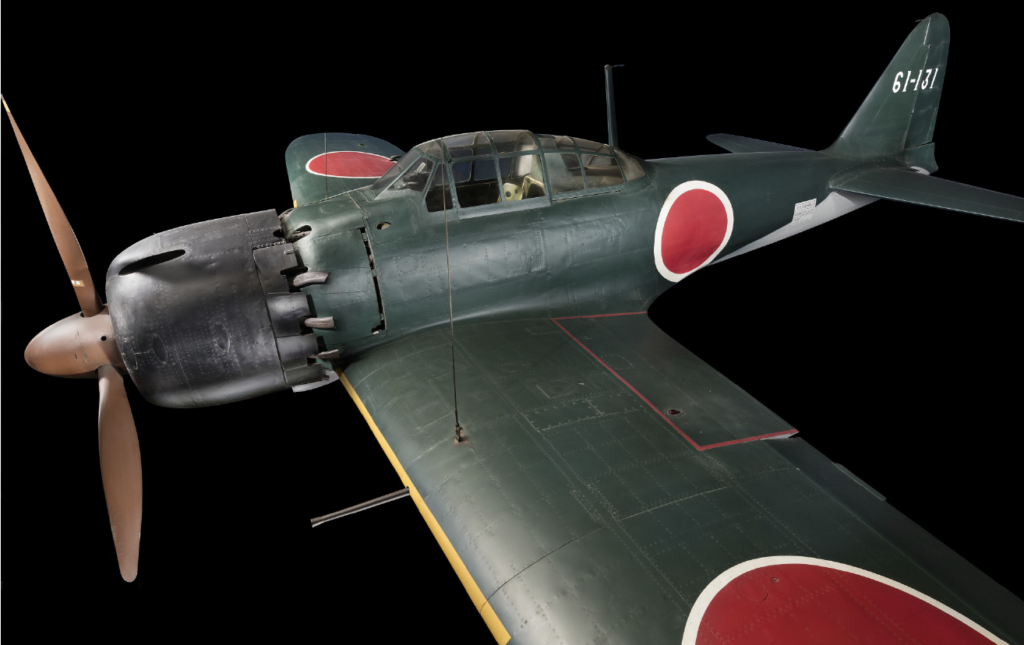 How can we learn from the past?
In 1942, the U.S. government rounded up more than 120,000 Japanese Americans and Japanese nationals living in the United States and sent them to incarceration camps. Forty years later, community members pushed the nation to confront the wrong it had done – and to make it right.
By exploring this history and asking questions about the past, we discover interweaving stories of oppression, perseverance, and triumph that help us better understand the choices we face today.
Evergreen Expansion Posters