Watch aviation classics and educational documentaries like never before!
Your ticket provides all-day access to our daily showings. Museum admission is not required for entry.
General: $7.50
With Museum Admission: $5
Members: $5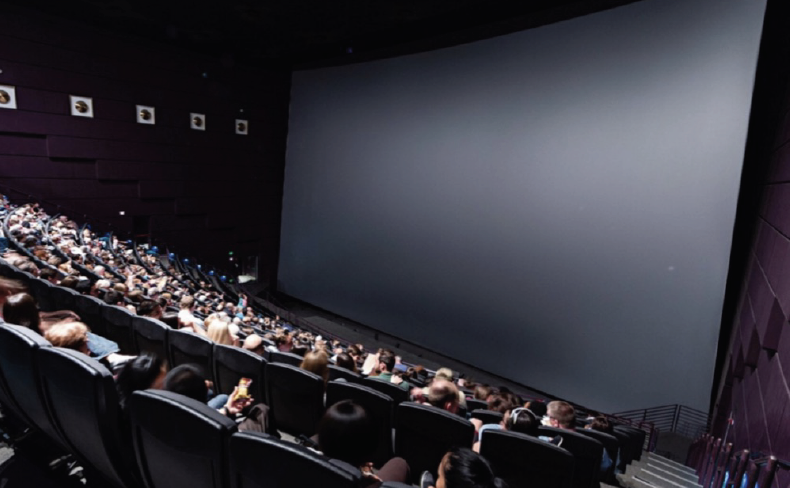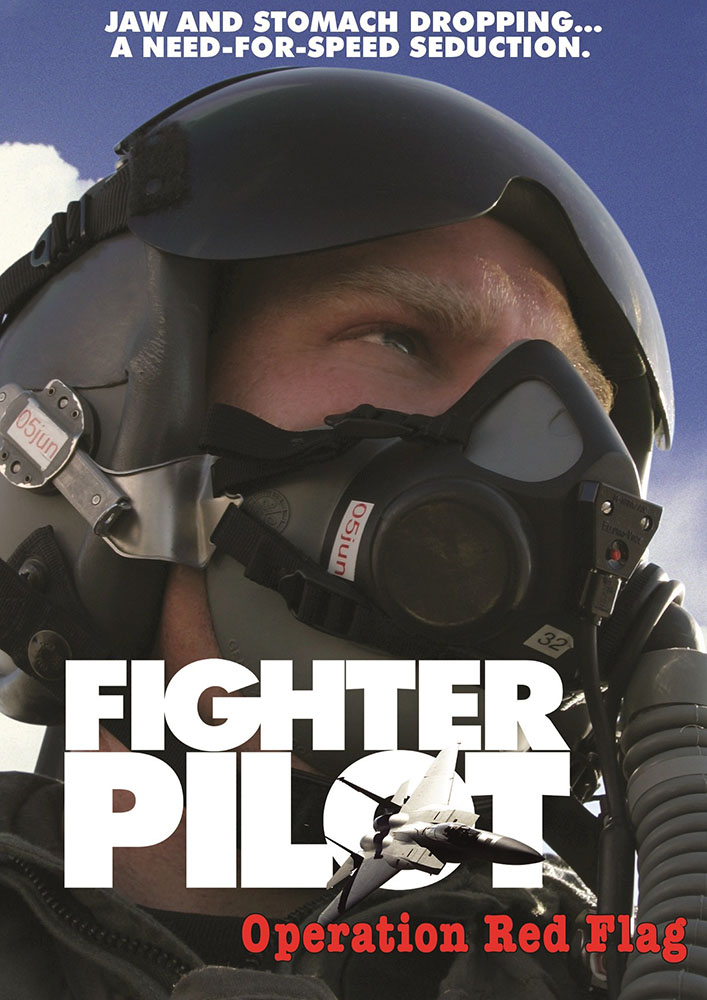 At Red Flag, the international training exercise for the air forces of allied countries, hundreds of pilots meet for the most challenging flying of their careers. The object is to make the exercises as real and complicated as possible — to take the pilots, ground crews, mechanics, and rescue personnel to the limits of what they can handle. The film follows Captain John "Otter" Stratton as he makes his way through this extraordinary event held in the desert of Nevada. As he participates in the exercise, he realizes that being a hero is not as simple as he once believed.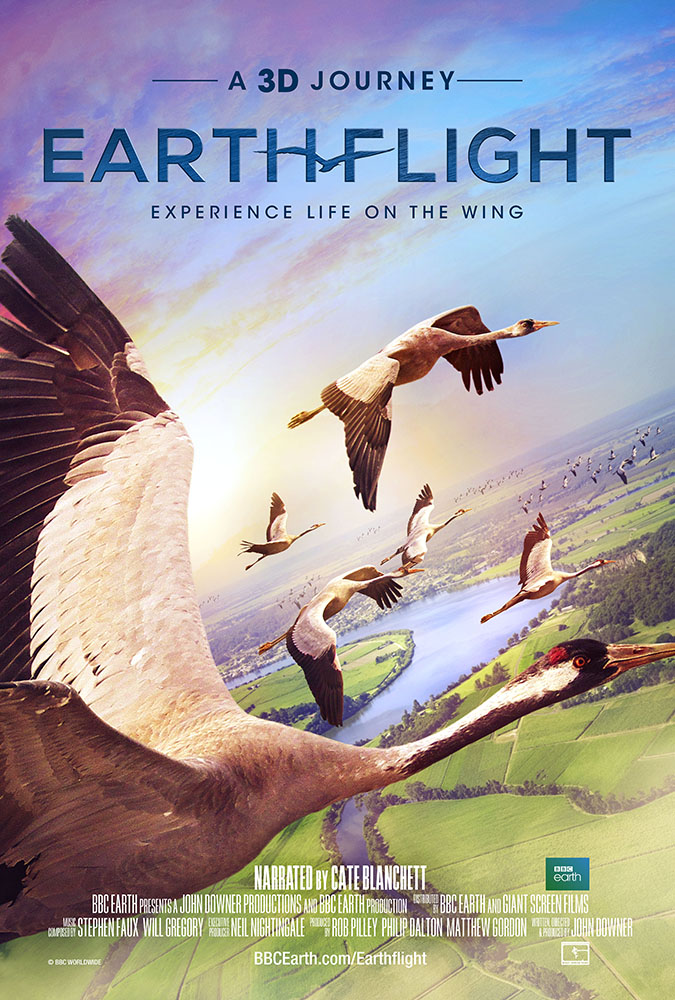 Earthflight is a totally immersive experience, taking the audience on an incredible flight across the world on the wings of birds. Revolutionary aerial techniques and state-of-the-art 3D cameras deliver the reality of flying right alongside birds as we join a variety of different species on their seasonal journeys.
As we fly with the birds on their migrations, we discover the fascinating science of flight: how they manoeuvre simultaneously in flocks a million strong; manage immense journeys; navigate across whole continents and collaborate with other animals to find food.
It's a thrilling experience as the audience is plunged into the centre of the flock. Earthflight soars into the heart of the action as never before.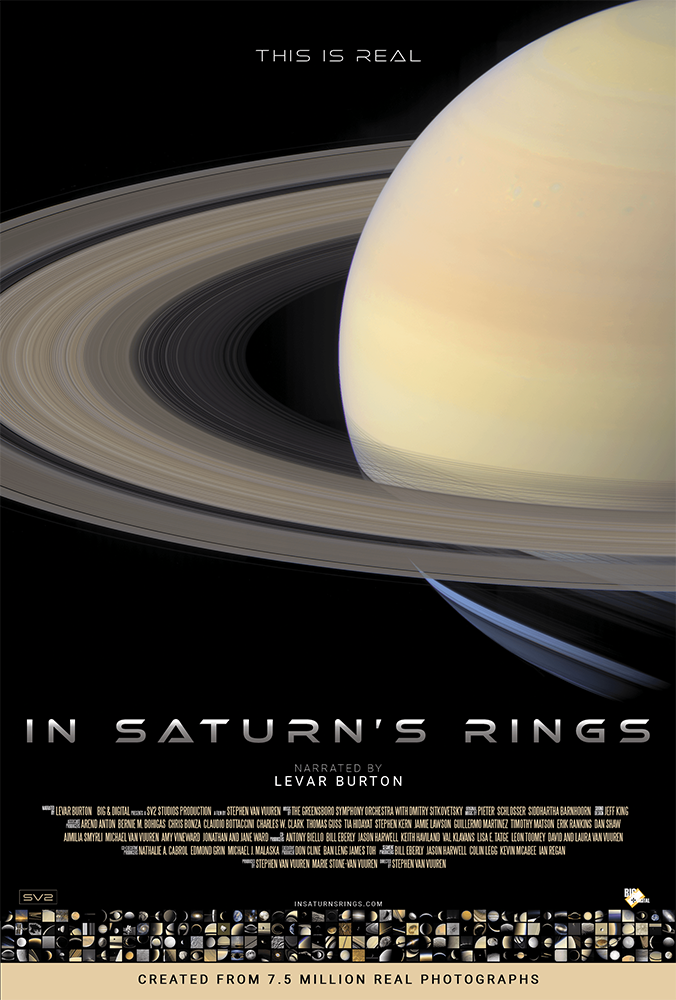 In Saturn's Rings is a groundbreaking giant-screen movie adventure that takes audiences on a space exploration journey of the mind, heart, and spirit, from the Big Bang to the awe-inspiring rings of Saturn.
Narrated by LeVar Burton, In Saturn's Rings is created entirely of more than 7.5 million stunning images of Saturn, the Milky Way, and the Universe taken by Hubble, Cassini, and other NASA space telescopes looking deep into the past. In some scenes, a single photograph is used per frame, but many frames are a giant collage of thousands of photographs seamlessly joined. This independent documentary film is animated to full-motion without CGI, 3D modeling, or simulations.
We have showings of aviation classics like The Aviator and family holiday favorites throughout the year.
Check back on this page to see what's playing next.