Evergreen Aviation & Space Museum is a force of curiosity and courage for kids of all ages to gain the confidence to take flight.
About Evergreen Aviation & Space Museum
20 Years of Aerospace Innovation & Preservation
Dreams of flight have captured the imaginations of children and adults of centuries. The Evergreen Aviation & Space Museum started as a shared enthusiasm for collecting vintage warbirds by Evergreen International Aviation founder Delford M. Smith and his son, Captain Michael King Smith. This is where our roots for fostering learning and preservation of aerospace history started.
We strive to create an environment that protects these pillars of aviation history and sparks a passion for flight in learners of all ages.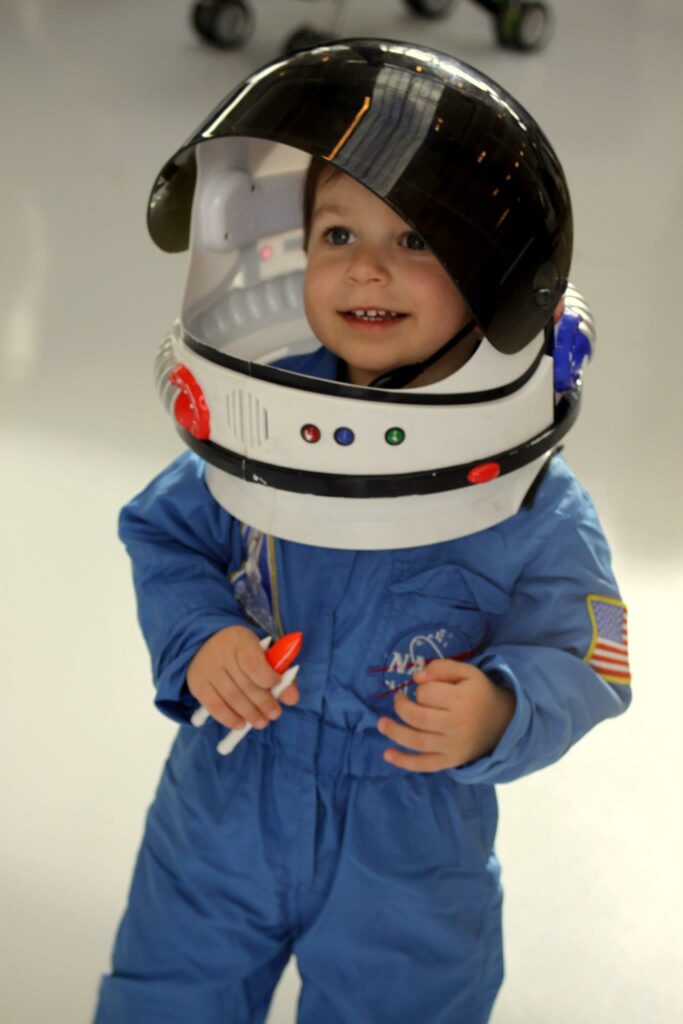 Our three year strategic plan (2021 – 2024)
Over the next three years, we are reimagining every aspect of our Museum to become a place of inspiration where learning from the past fosters deep curiosity that results in an engaged community where the impossible becomes possible.
Education is the core of our mission, and we are dedicated to making all of our exhibits, programs, and experiences both inspiring and educational for learners of all ages.
Home to the Captain Michael King Smith Educational Institute, we are proud to offer various programs to cultivate a passion for aviation, space exploration, and other STEAM topics in children in our community and around the nation.
Learn more about our education programs and partners.
Evergreen Aviation & Space Museum condemns racism, discrimination, and injustice. Amid current events, we are reminded that museums are not neutral. As a historical institution, it is our responsibility to ensure that the history we present includes the essential contributions of people who have traditionally been excluded.
We are committed to the principles of inclusion, respect, and accountability. We practice these values through our storytelling in our exhibits. We invite you to join us in moving forward to foster positive change in our community and beyond.