General Information & Hours
Come soar through decades of aerospace innovation at the Evergreen Aviation & Space Museum, located in McMinnville, Oregon. Discover more than 150 aircraft, spacecraft, and exhibits that tell the story of flight and space exploration with unique historic artifacts, including the Hughes Flying Boat Spruce Goose, SR-71 Blackbird, and the Titan II Space Launch Vehicle with its original launch room.
Museum Hours:
Open Daily: 10 am – 5 pm
Closed for Easter, Thanksgiving, Christmas Eve, and Christmas
Adult (16+): $20
Seniors (65+): $15
Youth (5 -15 years old): $10
Children under 5: Free
Need more than a day? This pass allows you to spend two days at the Museum during a 7-day period.
Adult (16+): $35
Seniors (65+): $28
Youth (5 -15 years old): $18
Individual admission included with membership. Additional guests and benefits depending on membership level.
Museums For All
Individuals on a food assistance program receive a reduced admission for up to four people. Must have EBT card and a photo ID.
Adults: $3
Youth: $1
Military & Veteran Discounts
Evergreen Museum honors those currently serving and our veterans with special discounts on admission, Docent tours, and more throughout the year.
Active Military: Free with military ID
Military Veterans: $15
AAA Membership
AAA members receive $4 off for up to four adult admission tickets. Must have AAA card.
For the safety of our young visitors, all guests under the age of 17 must be accompanied by an adult (18 or order).
We accept AAA Discounts & Rewards. Only one discount may be applied to adult admission.
No additional discounts can be applied to veteran admission price. Veteran pricing requires proof of veteran status (VA ID card, DD-214, etc).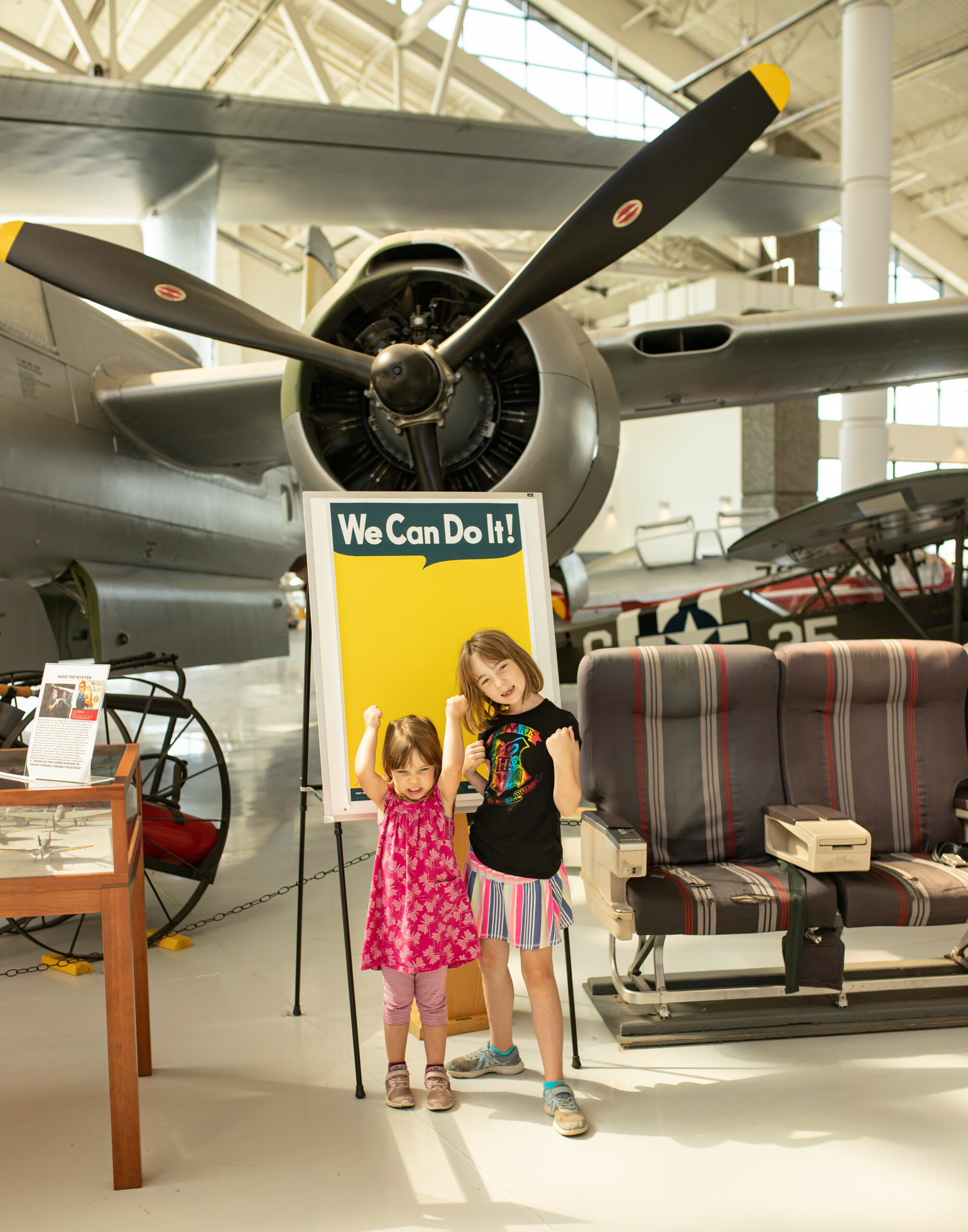 Reservations
Digital tickets are available in advance and expire one year after purchase. They are not required for general admission.
Make the most of your time at Evergreen Museum by venturing into the Spruce Goose on a cockpit tour or get an exclusive look at our Museum with a guided Docent tour.
Spruce Goose Cockpit Tour
15-minute tour behind the scenes of the Spruce Goose
$30/up to four people
A 2-hour tour of the Aviation and Space Museum
Adult (16+): $30
Veteran & Senior (65+): $25
Youth (5-15): $10
Lift Off On the Flight Simulator
Jump into the pilot's seat and experience the thrill of soaring without ever leaving the ground on the Museum's MaxFlight Flight Simulator! One to two riders can be fully immersed in a realistic virtual flight scenario with the MaxFlight's full motion, 360-degree pitch, roll, and spin technology. Choose from three different ride options, or try out all three: Flight simulator, combat flight simulator, and virtual rollercoaster.
Single Rider: $8
Parent & Child Ride-Along: $12
Museum Member: $6
There is a height requirement; children at least 42 inches tall may ride but must be accompanied by a responsible adult. Children 48 inches tall may ride solo. A single rider cannot exceed 300 lbs. There is a maximum of two riders for a total weight not to exceed 500 lbs. The Flight Simulator ride is not recommended for guests with high blood pressure, back, neck, or bone injury, recent surgery or illness, pregnancy, or heart trouble.
You can refuel in style at the Aviator Café located in the Aviation Museum lobby. The café features grab-n-go items, including sandwiches, wraps, salads, cookies, and other tasty treats.
Hours: Open Daily from 11 am – 3 pm
Take in the night skies next to historic aircraft and park your RV overnight at the Evergreen Museum. Parking passes include one-night parking and one adult museum admission ticket.
Pricing:
General: $35 per vehicle
Museum Members: Free
Harvest Host: Free
The Evergreen Aviation & Space Museum is dedicated to ensuring our campus is accessible for all who want to be inspired by aerospace history and innovation.
All of our buildings, restrooms, and café are fully wheelchair accessible. Elevators are located in both the Aviation and Space Museums for second-floor access. Wheelchair ramps are located at the entrance of the Evergreen Theater and there is space for wheelchairs inside the theater.
Complimentary wheelchairs are available for use on a first-come, first-serve basis. Wheelchairs are checked out at the front desk of each building, and guests are required to leave a photo ID while using the wheelchairs to explore the Museum.
Following Oregon State guidelines, facemasks or coverings are required for all indoor public spaces. Masks are available on request. Our staff continues to sanitize the Museum surfaces regularly.
500 Northeast Captain Michael King Smith Way, McMinnville, OR 97128
The Evergreen Aviation & Space Museum is located 3.5 miles southeast of McMinnville, Oregon, on Highway 18 across from the McMinnville Municipal Airport. It is approximately one hour from Portland and 40 minutes from Salem.