Welcome aboard! It has never been a more exciting time to be a member at Evergreen Museum. We are reimagining our exhibits, educational classes, events, and even member experiences. This means that your support goes even further now.
By becoming a member, you are supporting the Museum in our mission to preserve and honor aviation history and providing the resources to inspire the next generation of aviators and space explorers in our rural community.
Your membership helps fund summer camps scholarships for underprivileged kids, develop new interactive exhibits, and build a world-class accessible Collections archive to experience history in action. These new initiatives spark a passion for STEAM topics in learners of all ages.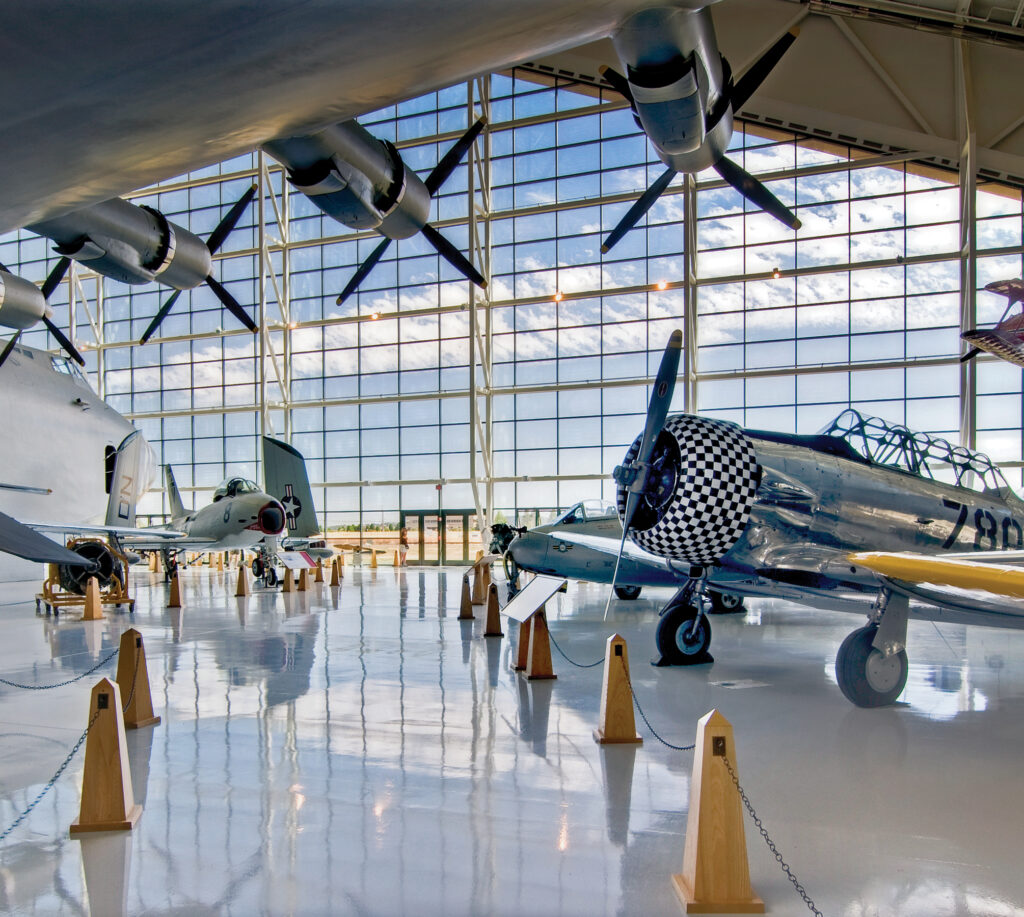 Membership Reciprocal Programs
Your membership goes further with our reciprocal program giving you access to museums, Smithsonian content, events, and exclusive discounts all over the United States.

Smithsonian Affiliate Membership
Through the Smithsonian Affiliate Reciprocal Membership Program, our members receive free admission to over 70 affiliate museums nationwide
Evergreen Member Enrollment
This membership perk is included in Patron and Legacy member benefits.
All other members can enroll in thisprogram for an additional $20.
Benefits
Free admission for two to over 200
Smithsonian Affiliate museums in the United States
Subscription to the Smithsonian Museum Magazine
Discounts on concert and lecture tickets when purchased on-premises
Discounts in gift stores
ASTC Passport Program
Our members have access to science centers and museums across the nation, including the Museum of Flight in Washington State through the ASTC Passport Program.
Evergreen Member Enrollment
All our members have access to this program
Benefits
Free or discounted admission
Important Note
This program excludes any museum within a 90-mile radius of Evergreen Aviation & Space Museum except for the Gilbert House Children's Museum in Salem, Oregon.
PAMA Attractions
Evergreen Member Enrollment
All our members have access to this program
Benefits
Free admission for up to four people during the featured month
2023 Program Calendar