The Evergreen Museum Collections is a selection of textiles, veteran artifacts, small objects, books, and other paper items. As a Smithsonian Affiliate Institution, we preserve over 13,000 small objects and almost 5,000 books, periodicals, and technical manuals. The Museum's Hughes Archives holds all documentation relating to the construction and fabrication of the Hughes Flying Boat, Spruce Goose, and contains over 1 million pieces of paper ranging from drawings to reports to photographs.
We are actively collecting historical material that complements our educational mission to tell the complete and diverse story of aerospace history and veteran experience. Do you have an aviation, space, or veteran artifact that you would like to donate to our archive?
We strive to make the Museum's Collection as accessible as possible so visitors worldwide can utilize our archive. We have created an online database and are constantly adding new documents, photographs, books, and more to the resource.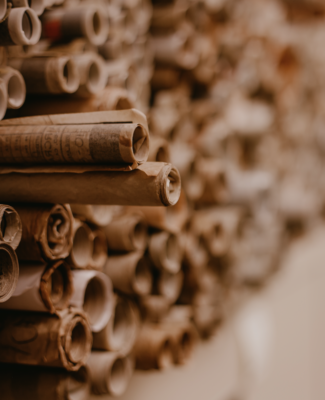 Tour our extensive collection of aerospace history, military textiles, and veterans' stories through our three virtual tours below.
Discover our textile collection, which comprises one-third of our entire archive, with artifacts ranging from patches to backpacks to military jackets.
In 1992, more than one million pieces of paper accompanied the historic Howard Hughes Flying Boat, Spruce Goose, to McMinnville, Oregon. Learn about our efforts to preserve this critical collection of aviation history.
Evergreen Museum and Veterans' Legacies are teaming up to preserve the stories of all veterans. Explore our efforts to track down the stories of Black Veterans in the 41st division.
Curation and Collections Director
Originally from New Jersey, Lydia slowly moved west and graduated from Linfield University in Oregon and earned her MA in Museum Studies from the University College, London in the United Kingdom. While studying for her MA, she worked at the University's archaeology collections studying under collections managers at the Victoria & Albert Museum and interned with the Canterbury Museums and the Royal College of Surgeons. She then moved back to Oregon and has worked at Evergreen Aviation & Space Museum for three years. She enjoys designing exhibits and acquiring traveling exhibitions that get visitors who are not interested in aviation innovations interested in science!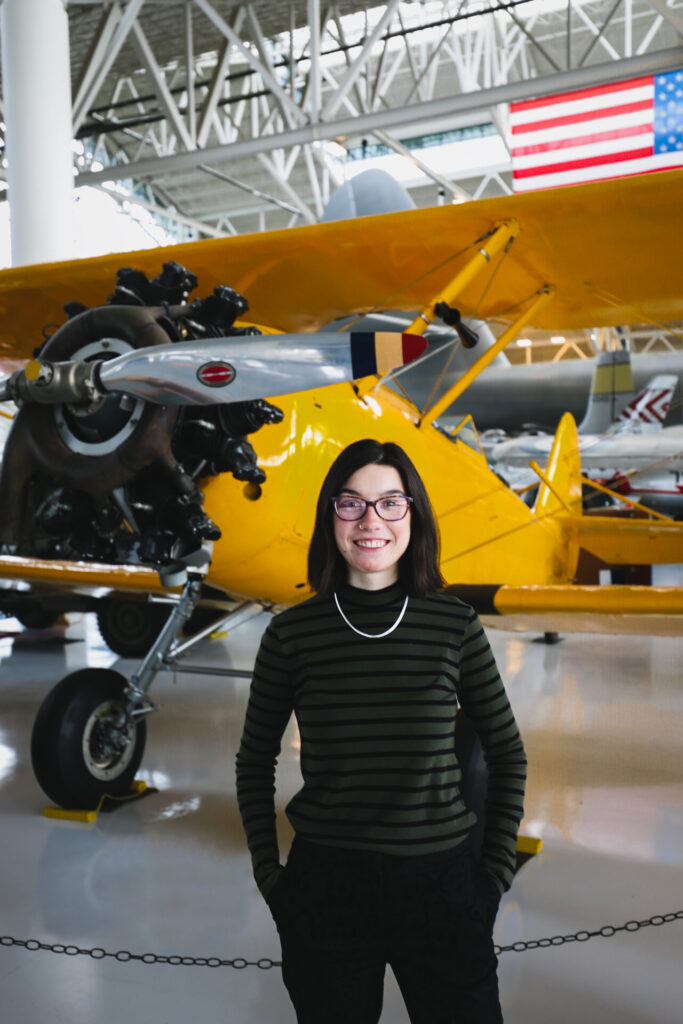 Evergreen Aviation & Space Museum is embarking on a Collections Project to care for our extensive and rare collections. We are building a new visible storage space where visitors from our community and worldwide can experience history in action and preserve veterans' tales for future generations.