Restoration & Preservation
Our Restoration team is the longest-serving division of our volunteer programs here at Evergreen Aviation & Space Museum. They were the ones that put the Spruce Goose back together and restored it to its original beauty, and they have completed restorations on most of the aircraft on display on the Museum floor today.
Our team takes pride in adding a significant artifact to our collection so that visitors from all around the world can enjoy another piece of aviation or space history.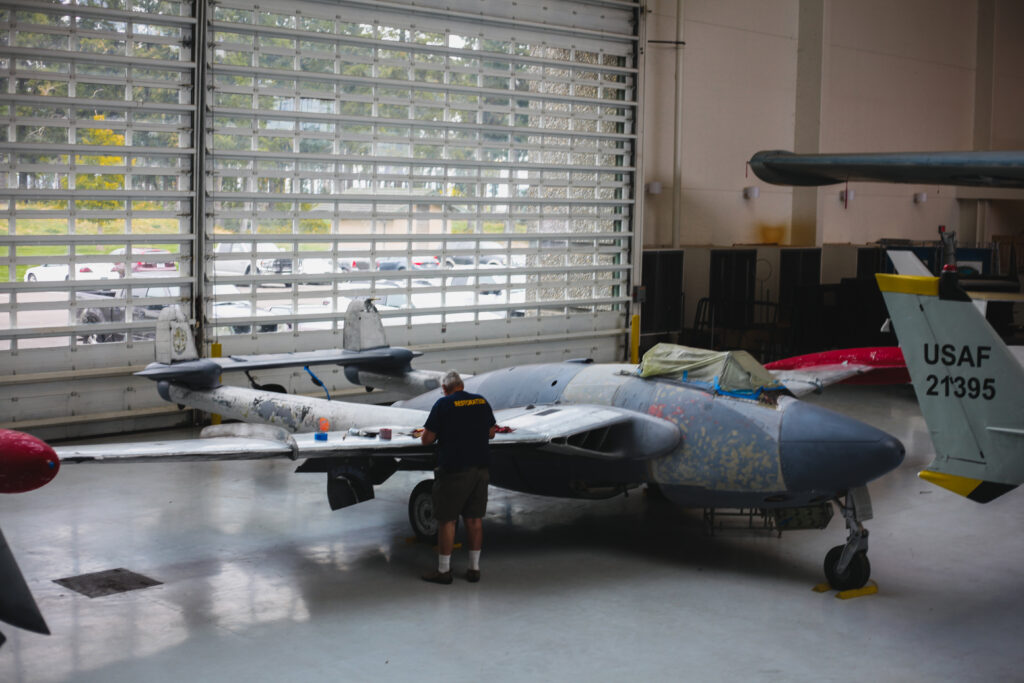 Want to volunteer?
We are currently accepting volunteer applications to add to our Restoration team.
The F-86 Sabre is the first swept-wing aircraft in the United States' fighter inventory and a staple of Korean War aircraft. This F-86 came to the Evergreen Museum in 2014 and underwent restoration by Museum volunteers in 2021. The F-86 Sabre is now on display in our Korean War exhibit in the Aviation Museum.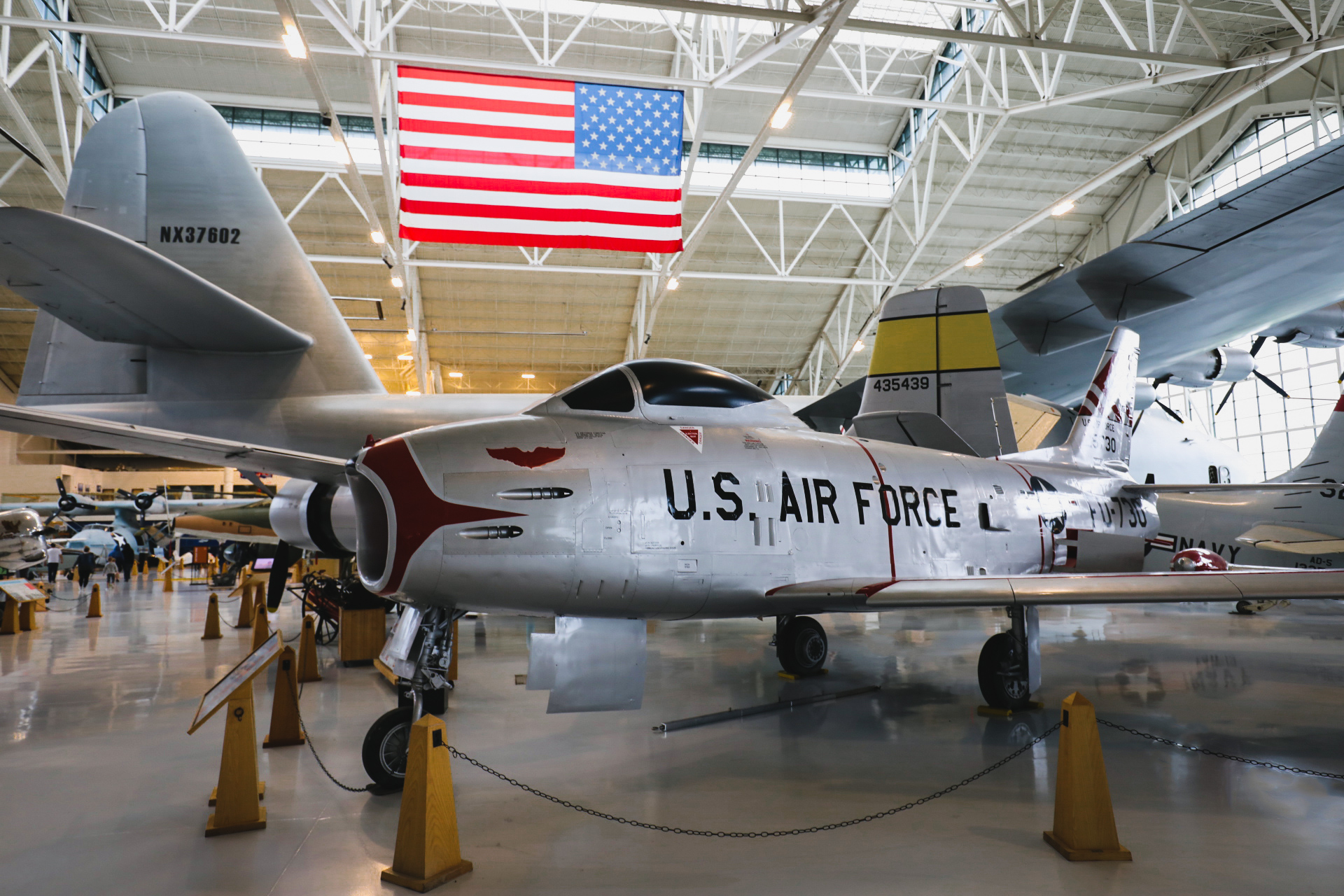 The Douglas F5D-1 Skylancer served as a "TEST" plane for NASA. It was once flown by Neil Armstrong for NASA as they broke the sound barrier.
Our restoration crew has been working on the F5D for about 6 months. We received the aircraft with the wings cut off, which was the second time during the planes life that the wings were "cut off." Our F5D was used by NASA for the Dyna-soar project and for SST super sonic testing, which contributed to the creation of the Concorde wing design.
Our crew is working on the following projects to bring our F5D back to it's prime:
Fabricating and replacing the missing leading edge slats
Removing and repairing corrosion damaged areas
Designing and modifying wing attachment points
Repairing the fiberglass nose cone
Repairing  sheet metal damage
Replacing tires
Prepping for priming and painting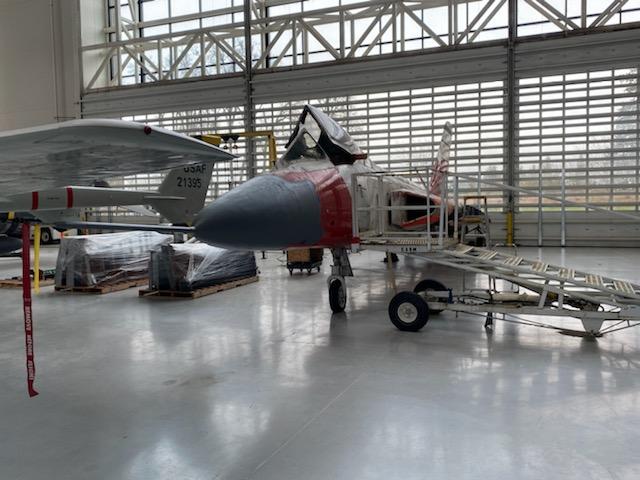 The F5D-1 will be on display while our restoration crew brings it back to it's original condition.
The de Havilland DH 112 Venom flew with the Swiss Air Force from the '50s to the early '80s. The DH 112 Venom is a British post-war single-engine jet aircraft developed and manufactured by the de Havilland Aircraft Company.
The Venom's distinctive twin-boom configuration was derived from its predecessor, the DH 110 Vampire. The Venom was one of the most important first-generation jet fighters, and there are reportedly only four to six flying Venoms left in the world.
Evergreen Museum acquired this DH 112 Venom from Ram Jets Museum in Utah, and it originally flew with the Swiss Tail #J-1730. This aircraft is in the final stages of prep before being painted early next year. We are finishing this Venom in Swiss J-1730 colors.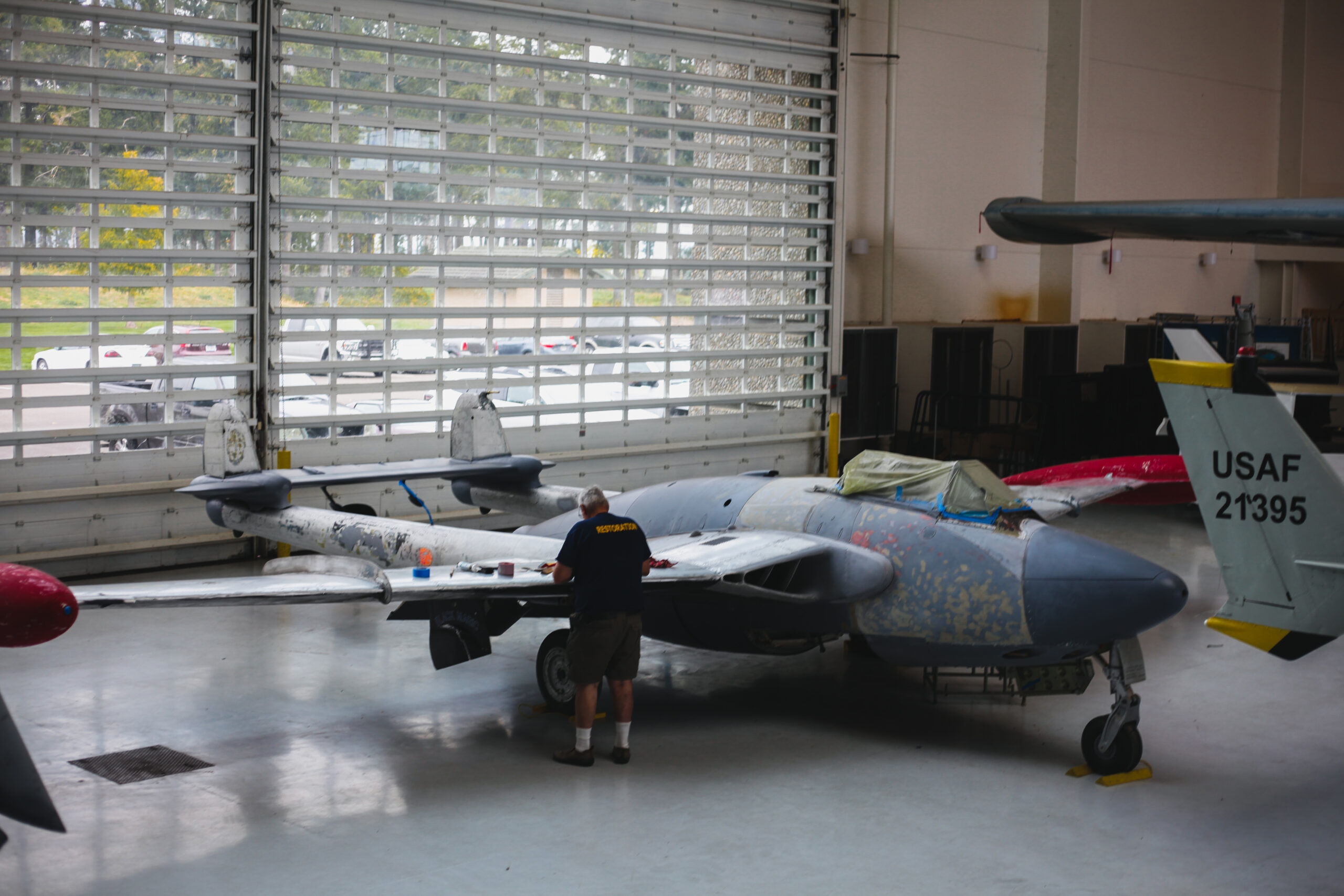 The Venom currently on display in our Space museum, awaiting a new coat of paint.
Support our restoration efforts.
We need your help to bring these pillars of aviation history back to their original glory.