Evergreen Aviation & Space Museum's primary focus is education. We are dedicated to providing fun and exciting education programs for children across the nation that sparks an interest in STEAM, creating the next generation of aviators and space explorers.
Expand the Classroom Experience
Students and homeschoolers can dive into the worlds of aviation and space exploration while being inspired by aerospace history around every corner!
Explore the new Evergreen Museum in-person and virtual field trips with updated pricing and programming.
Are you an education professional?
Join our mailing list for quarterly updates on Evergreen's education programs and offerings.
Discover our monthly half-day programs centered around a different theme of aerospace innovation with hands-on applications.
Are you a homeschool parent?
Join our mailing list for exclusive first access to our exciting programs.
The whole family can experience a day of discovery during our monthly STEAM Saturdays!
2nd through 9th graders can dive into the world of aerospace discovery with a new topic each month.
Learn & Connect Year Round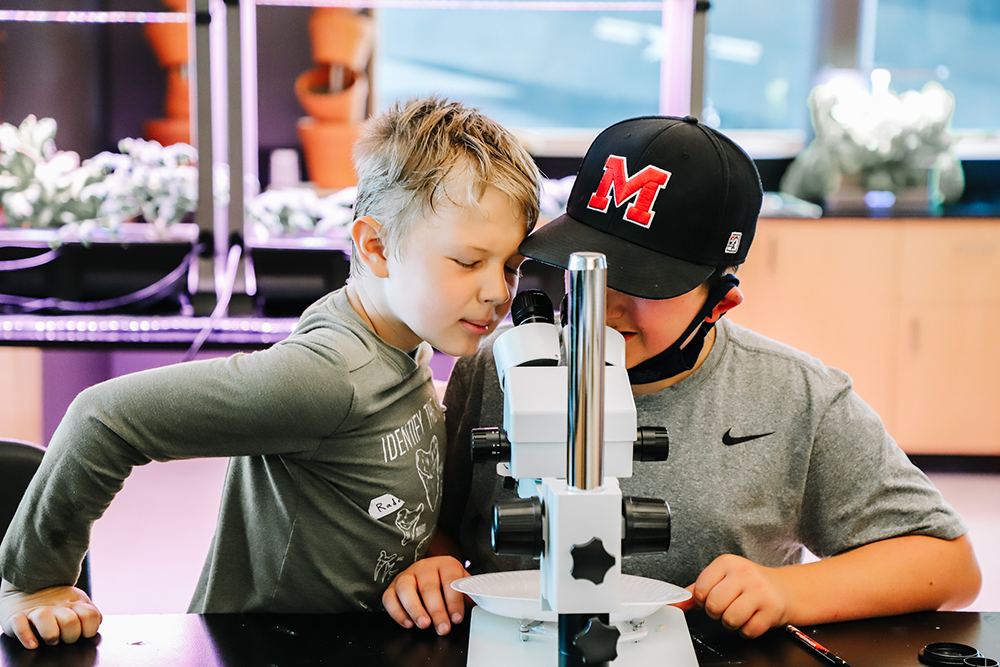 Evergreen Aviation & Space Museum aerospace camps ignite a passion for exploration, innovation, and STEAM in our future aviators and space explorers.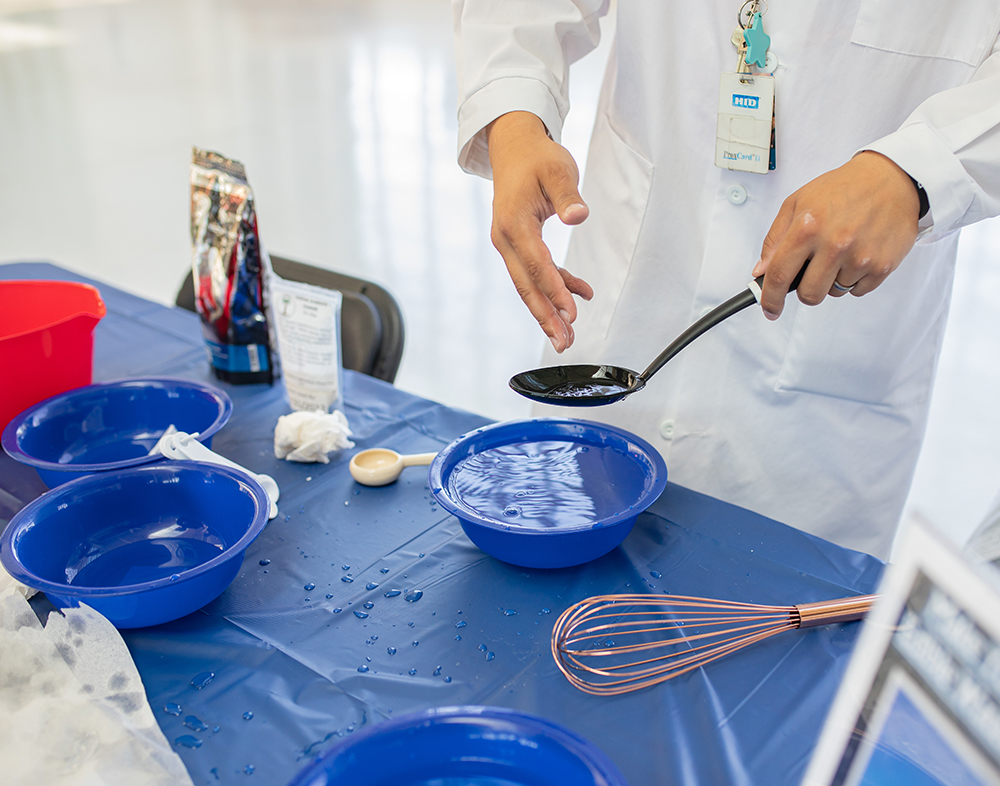 Take the excitement of the Evergreen Museum home with at-home experiments, activities, and more!
Throughout the year, we offer the chance for Girl Scouts and Boy Scouts to earn aerospace-themed badges and patches.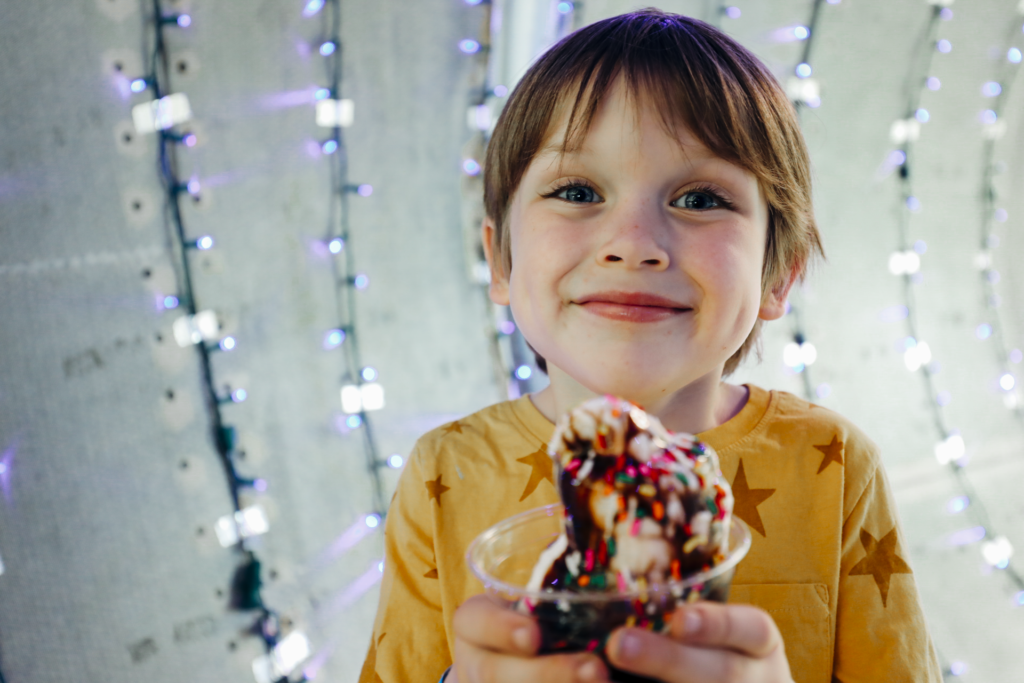 Plan an out of this world birthday party
Make their next birthday unforgettable at Evergreen Museum! We balance aerospace fun and science with your choice of aviation or space-themed parties, an interactive 1-hour activity, and a gift for the birthday kid.
The Evergreen Aviation & Space Museum is partnered with several educational organizations that allow us to expand our educational reach and offer exciting new programs while making a valuable contribution to our community.
This organization has been a partner of the Museum for almost three decades, from helping to escort the Spruce Goose along Highway 18 back in 1993 to presenting the color guard at special events. The Evergreen Museum also serves as the headquarters for the local squadron.
We collaborated with George Fox University to reimagine the way visitors experience our exhibit during the winter term of 2021. Led by the Department of Art and Design Professor Ashley Lippard, a group of 20 George Fox University representatives from various areas of professional pursuit embarked on this four-month project. The results were visual concepts and designs of three new exhibits: a "How Flight Works" aviation exhibit, a solar system exhibit, and a gateway learning lab.
We have partnered with FIRST LEGO League to promote a passion for science, engineering, and technology in local students ages six to 18. The Museum hosts this worldwide challenge for events such as qualifying and national tournaments.
The McMinnville Public Library and the Evergreen Aviation & Space Museum are working together to use STEAM and Space Science as a pathway to equity.
The public library is uniquely positioned to attract rural and historically underserved youth to space and science exploration, and associated careers, by reaching kids with structural barriers. The City of McMinnville's strategic plan priorities includes engagement and inclusion, economic prosperity, and civic leadership. To achieve these goals, the McMinnville Library collaborates with the Evergreen Aviation & Space Museum to provide a space-themed section with new games, puzzles, and books available in both English and Spanish.
Our partnership with McMinnville School District benefits all students through regular field trips, curriculum, and instructional support with STEAM curriculum, professional development for teachers. Our partnership goal is to engage all district students with hands-on, project-based learning about space exploration, Mars, an upcoming Venus probe, and studies about our solar system and our planet.
Together we provide the foundation for robust academic and enrichment opportunities for all K-12 students in the district, including the district's Engineering and Aviation Sciences Academy Pathway students and after school and summer school students, many of whom are historically underserved. The McMinnville School district serves 6,700 students, 65 percent of whom are economically disadvantaged. Of that, 43 percent are students of color, 11 percent are English language learners, 12 percent of students have disabilities, three percent are migrant students, and 84 percent are first-generation college-goers (i.e., parents without a college degree).
In partnership with Oregon State University's Department of Botany and Plant Pathology, Evergreen Aviation & Space Museum has transformed one of our classrooms into a Space Garden. Inside this makeshift lunar habitat laboratory, visitors can connect with contemporary space sciences. They can learn about hydroponics and grow various plants in simulant Martian and lunar regolith, much like the astronauts in Project Artemis.
The South Metro-Salem Partnership (SMSP), hosted by the Oregon Institute of Technology, is a regional collaboration of school districts, community colleges, universities, out-of-school programs, and business and community partners focused on increasing student access and success in STEM fields. SMSP has committed to hosting at least 15 McMinnville science teachers annually in the sixth, eighth, and 10th-grade for NESSP training. This training directly benefits our educational programming by developing a regional and statewide network of enthusiastic STEAM schoolteachers and increasing teacher awareness of NASA resources and space-related regional assets, including the Evergreen Aviation & Space Museum.