Become a part of the Evergreen Aviation & Space Museum team! We are always looking for passionate and talented individuals who embody our mission and passion for aerospace.
Become a docent
Our docents are a critical part of the Evergreen Museum and are our main connection with our visitors.
As a docent volunteer, you can spend your time in the Aviation Museum next to the historic Spruce Goose, in the Space Museum next to titans of space exploration, and even giving tours to visitors all around the world.
Work a minimum of one four-hour shift a week, for a total of sixteen hours a month
Complete a 50-hour training period with a certified mentor
Must be 18 years or older
Download the full role descriptions
Join the Restoration Team
Our restoration team is our longest serving branch of volunteers at Evergreen Museum.
As a restoration volunteer, you can assist in restoring historic aircraft to their original glory and on display for visitors from around the world to enjoy.
Volunteer Requirements
Must be 18 years or older
Ability to lift, climb, and move in various positions
Download the full role description: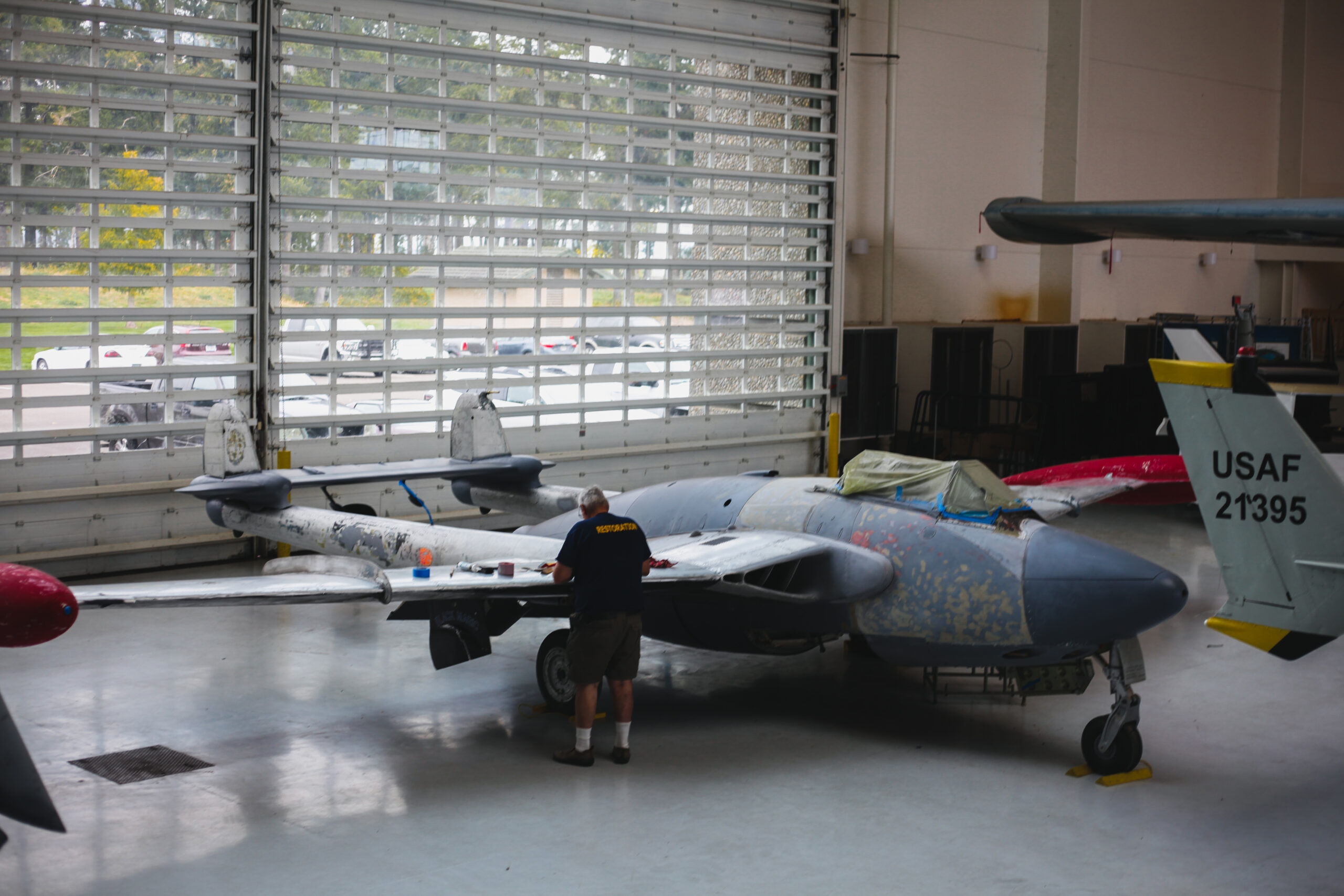 To Apply to Be a Volunteer:
There are multiple Ways to Submit…
Email: jobs@evergreenmuseum.org
Fax: (503) 434-4188
Mail: 500 NE Captain Michael King Smith Way, McMinnville, Oregon 97128