Evergreen Aviation & Space Museum is seeking volunteers with a passion for education, aerospace, innovation, and working with guests of all ages.
Benefits of Volunteering
As an Evergreen Aviation & Space Volunteer, you'll learn new skills, meet interesting people from around the world, and enjoy a fun, family-friendly atmosphere. Not to mention, you will get to work on and around the world's largest wooden flying boat!
Volunteering is rewarding in itself, but you do get some special bonuses for joining our Evergreen Aviation & Space Museum team.
Admission to the museum and museum related events.
Discounts at the Rotors, Wings, & Things gift shop.
Discounts on meals in our Aviator Café
Individual recognition for service.
Ongoing training and support for an exciting and rewarding experience.
Help our team at Evergreen Aviation & Space Museum achieve our mission:
"Evergreen Aviation & Space Museum is a force of curiosity and courage for kids of all ages to gain the confidence to take flight."

Individual Volunteer Opportunities
We can really use your help! Here is a snapshot of the many different areas of need for museum volunteers:
Docents – giving tours and interpreting exhibits. Scroll down for more details.
Education Assistants – teach STEM (STEAM) subjects.
Event Support – provide security or set-up support for special events.
Facilities Support – light maintenance, painting, and building projects.
Restoration Support – Scroll down for more information about our restoration team.
Collections Support – help preserve, curate, catalog, and store historical artifacts and documents.
Group Volunteer Opportunities
We also need group support, in fact, we offer great opportunities for civic groups and organizations to support our mission to "Evergreen Aviation & Space Museum is a force of curiosity and courage for kids of all ages to gain the confidence to take flight."
Here is a quick list of volunteer opportunities and projects for Civic Groups, Service Organizations, Veterans' Groups, and Schools:
Painting
Pressure Washing
Roadside Clean Up
Aircraft Cleaning
Debris Removal
Small Building Projects, and More!
Become a Docent
Our docents are a critical part of the Evergreen Museum and are our main connection with visitors.
As a docent volunteer, you can spend your time in the Aviation Museum next to the historic Spruce Goose, in the Space Museum next to titans of space exploration, and even giving tours to visitors from all around the world.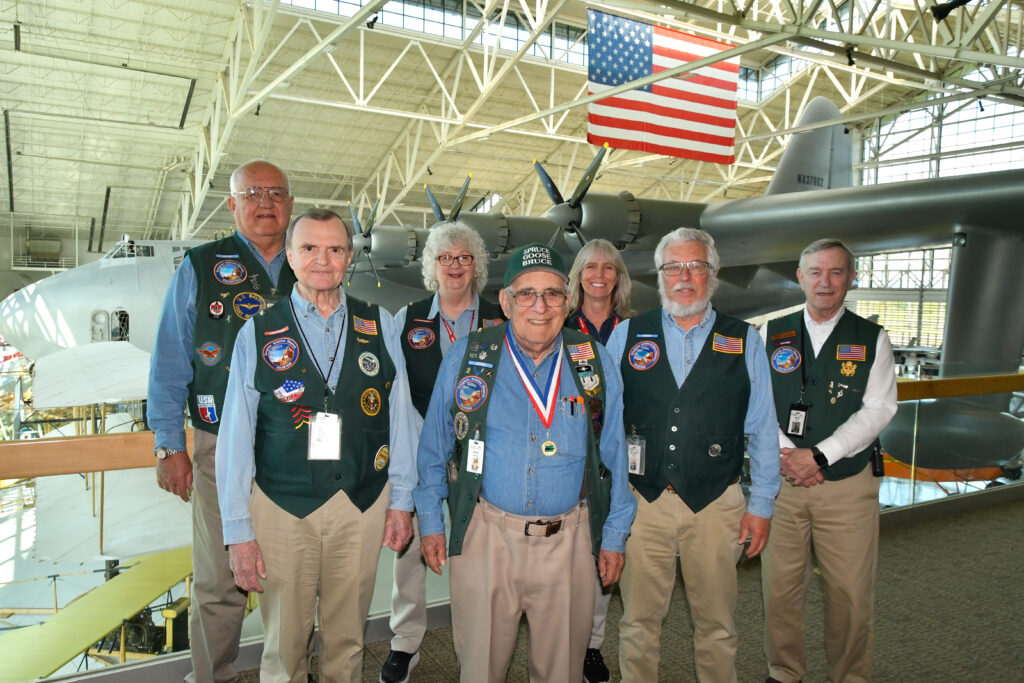 Work a minimum of one four-hour shift a week, for a total of sixteen hours a month
Complete a 50-hour training period with a certified mentor
Must be 18 years or older
Join the Restoration Team
Our restoration team is the longest serving branch of volunteers at Evergreen Museum.
As a restoration volunteer, you can assist in restoring historic aircraft to their original glory and on display for visitors from around the world to enjoy.
Volunteer Requirements
Must be 18 years or older
Ability to lift, climb, and move in various positions
Download the full role description: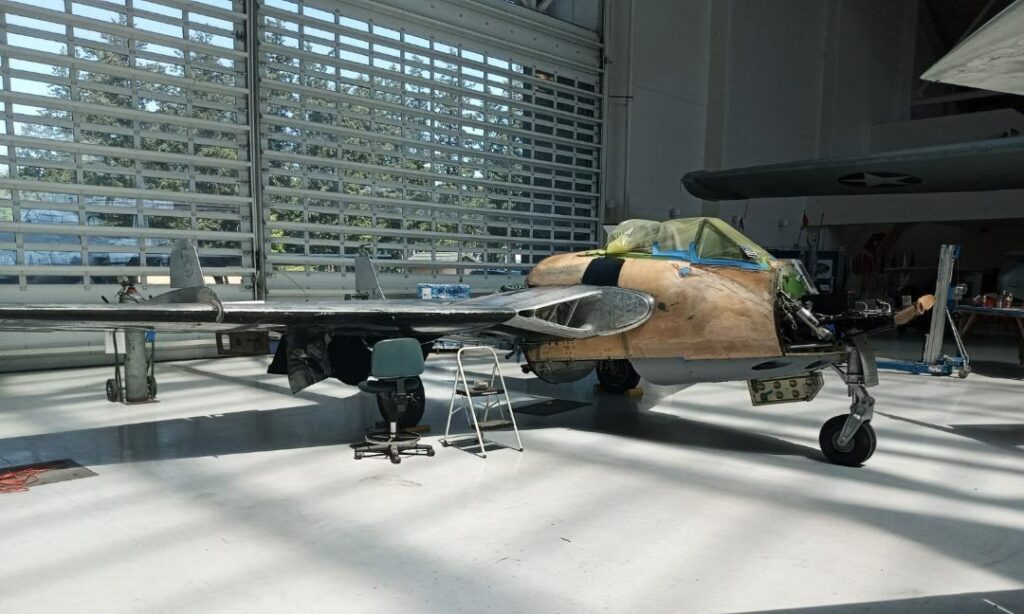 Join our Team of  Volunteers:
Please complete and submit the quick volunteer interest form below. Our staff will be in touch within two business days. Thank you for applying.