Check out what's new at the Evergreen Aviation & Space Museum, including newly restored aircraft, displays from our partners, and traveling exhibits.
Restoration Project:
F-86 Sabre
The F-86 Sabre is the first swept-wing aircraft in the United States' fighter inventory and a staple of Korean War aircraft. This F-86 came to the Evergreen Museum in 2014 and underwent restoration by Museum volunteers in 2021.
The F-86 Sabre is now on display in our Korean War exhibit in the Aviation Museum.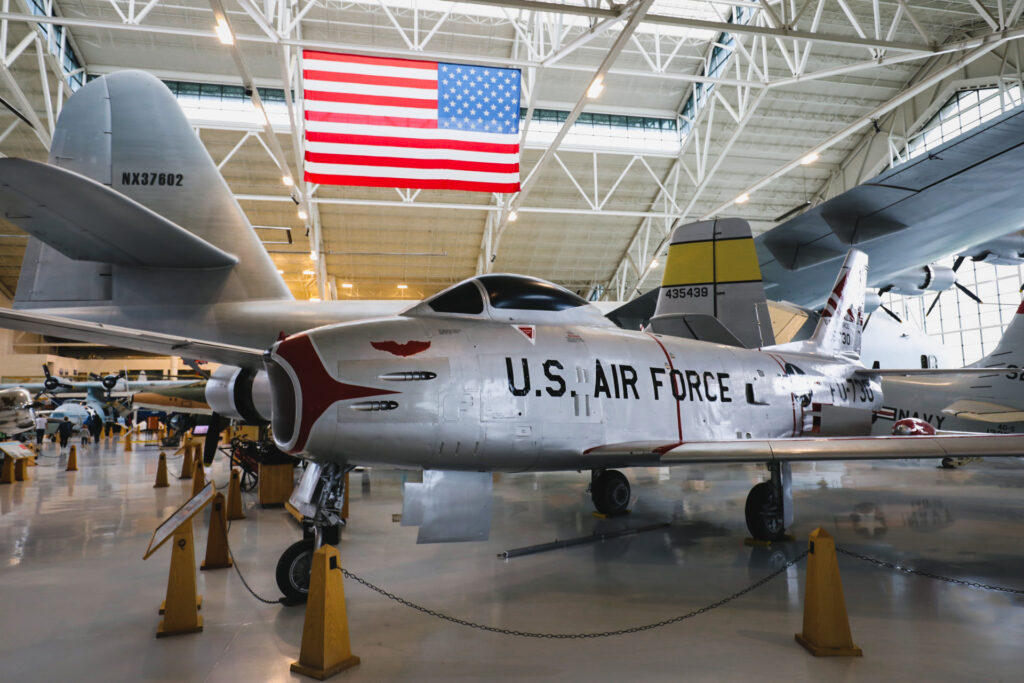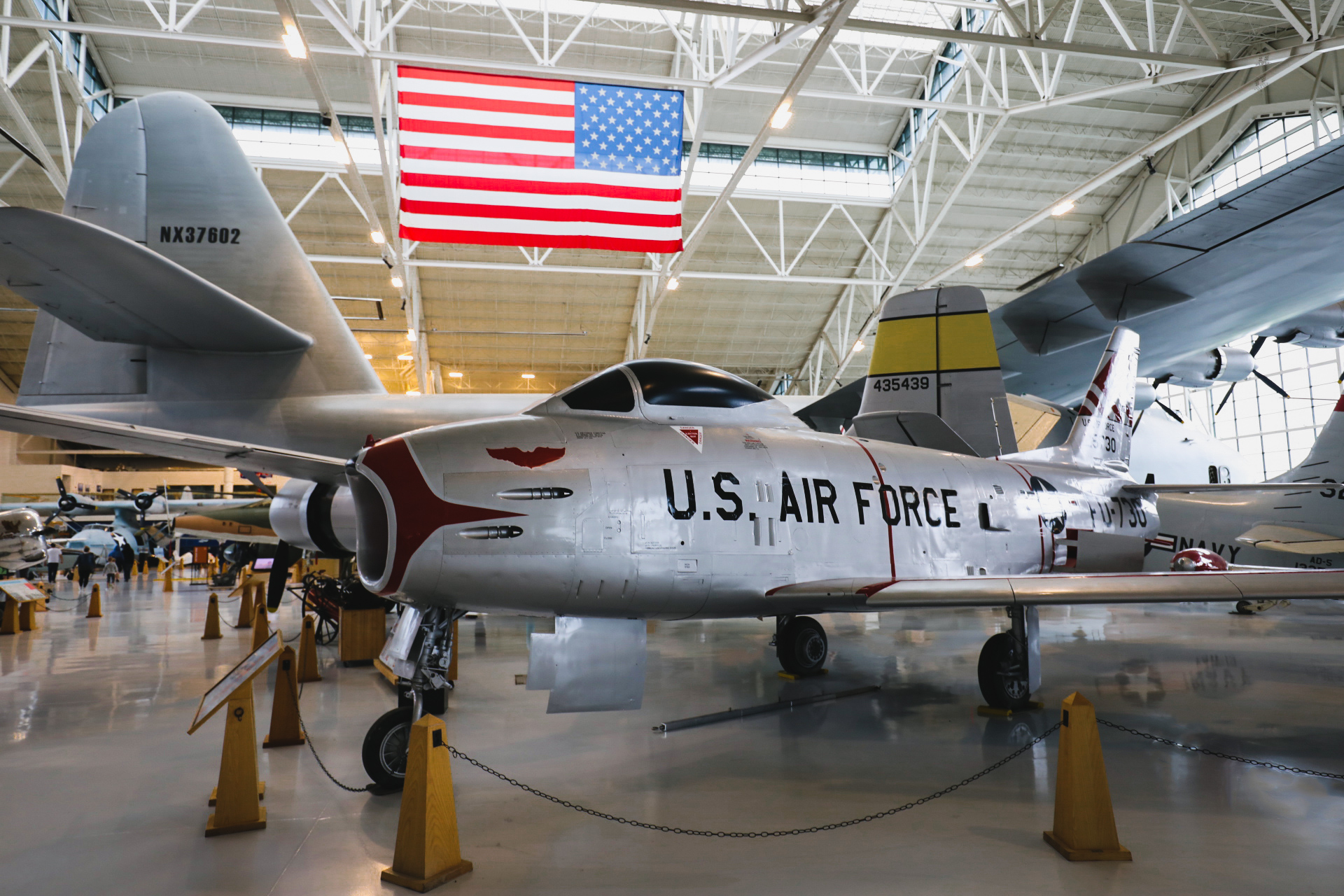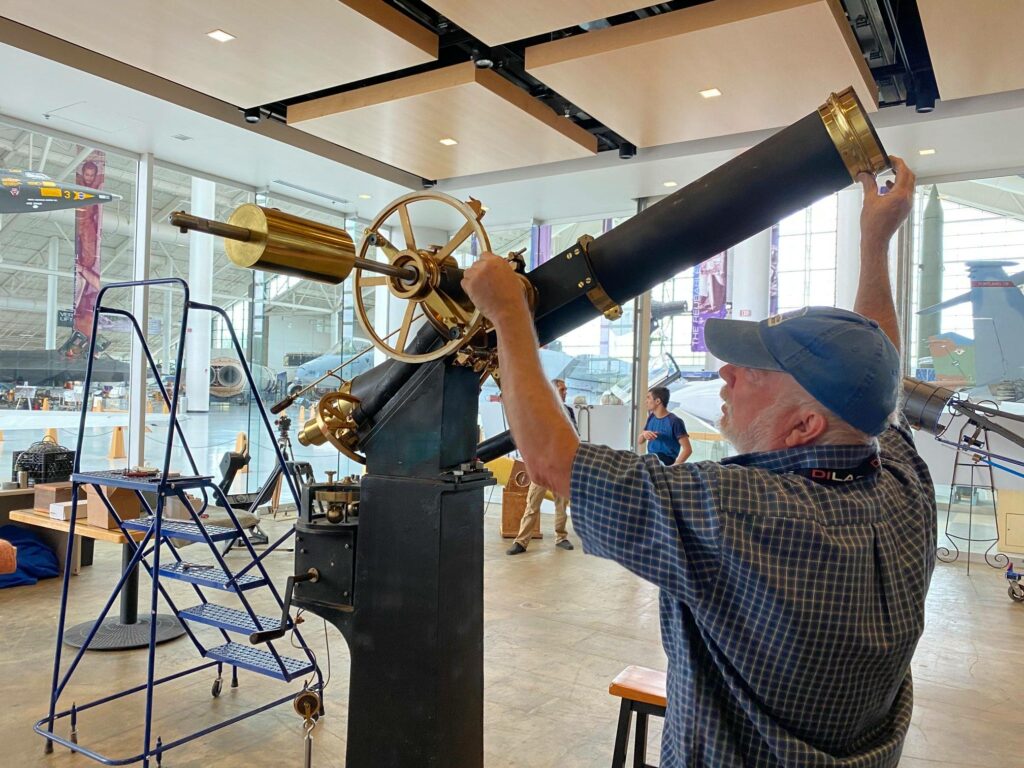 The Carlton Observatory at Evergreen is showcasing all of its telescopes for Museum visitors to explore while it fundraises for its state-of-the-art facility. This includes a 135-year-old telescope that they assembled for the first time in more than 50 years.
Righting a Wrong: Japanese Americans and World War II
Following the attack on Pearl Harbor, President Franklin D. Roosevelt issued Executive Order 9066, placing more than 120,000 Japanese Americans, 4,000 from Oregon, into incarceration camps.
This series explores the stories of Japanese Americans that continued life despite internment, those who enlisted to serve their country, and innovations of Japanese aircraft.